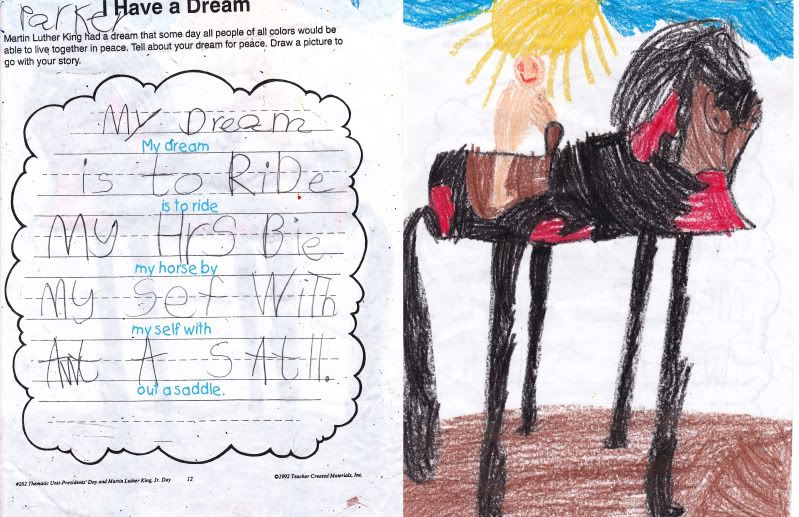 My Parker brought this home today from school. I love it with all my heart. You know what he said to me....mom, this is the best horse I can draw, but it is okay that it looks mean.
I think he is a rocking artist!
I love you Parker Pearson!